Meet Your Local Pharmacy Family
Dedicated to delivering the best patient care around. We invite you to come in and meet the team and see the the Kirksville Pharmacy difference.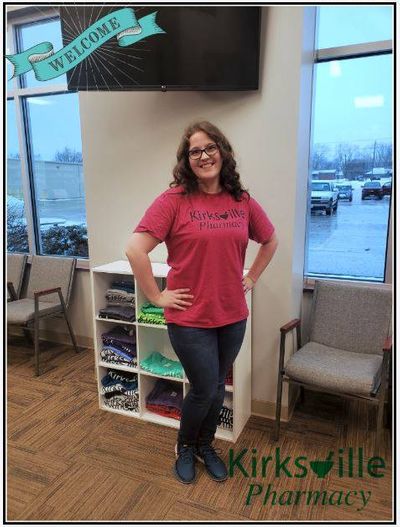 India Herrmann, PharmD
India is a 2007 alumni of Kirksville High School and a 2013 graduate of St. Louis College of Pharmacy. Upon graduation, she began her pharmacy career at Walgreens in Saint Louis with her husband, Nick. They started a family in 2013 with the birth of their son, Aiden and then 2 years later Charlotte, whom they call Charlee.In April 2017, India and Nick were presented with an opportunity to return to Kirksville and be closer to India's family by taking a job with Rider Drug, the pharmacy where she began as a pharmacy technician while in high school.We look forward to the experience and patient care that India brings to Kirksville Pharmacy. India specializes in immunizations, medication therapy management.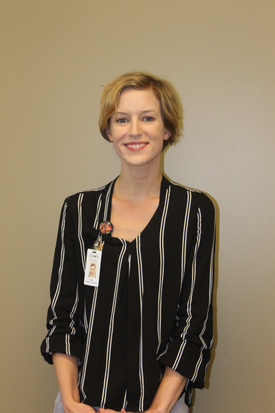 Clare Nagel-Bray
Pharmacy Technician, Medicine on Time Specialist
Prior to her employment at Kirksville Pharmacy, Clare worked in Human Resources for Wal-Mart in Decorah, Iowa for three years after graduating from Luther College with a degree in anthropology. Her special interest in medical anthropology led her back to the medical setting after moving to Kirksville in July of last year. Clare has found pharmacy, and especially Medicine on Time, to be both challenging and dynamic, and thoroughly enjoys solving the problems related to implementing multi-dose medication packaging. She especially loves the peace of mind Medicine on Time gives patients and caregivers when a complicated medication regimen can be simplified to be more convenient and increase adherence.
In her time outside of the pharmacy Clare enjoys traveling and visiting family, running, and spending time with her husband, two dogs and cat.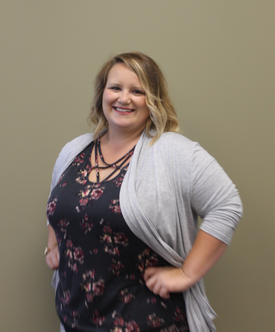 Ashley Broadwell
Pharmacy Technician, Director of Marketing
Graduating from KHS and growing up in Kirksville has given Ashley the opportunity to learn and grow throughout our community. At Kirksville Pharmacy, she puts her focus on valuing our patients and making sure they are receiving accurate and genuine care. She is our go to Pharm Tech and loves educating, encouraging, and leading in many areas of the Pharmacy. Her passion for marketing lead her to the appointment of Director of Marketing. She enjoys using her skills to inform the public about the pharmacy's mission and values, as well as offering support to many causes and events within the community.
Outside of work, Ashley spends her time as the ultimate "Sports Mom" to three amazing children. Xander, Xavien and Bexley. You can find her anywhere from the Dance Studio, to the baseball/football/soccer fields, to volunteering at the schools, church and community events. She enjoys her free time making memories with her kiddos, friends and family. Her philosophy in life is Go Big or Go Home.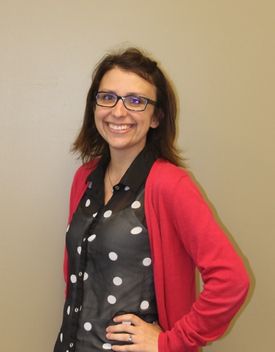 Alyssa Pence
Certified Pharmacy Technician | Med Sync Coordinator
Alyssa comes to Kirksville Pharmacy with four years of experience in the medical setting, spending two years in a retail pharmacy and two years in a local family health clinic. Healthcare is not only a career but a passion for Alyssa. She enjoys helping patients save money on medications and getting to know patients and their families.
Being born and raised in Northeast Missouri, Alyssa loves the small town charm which is what attracted her to work for Kirksville Pharmacy. Outside of work, you will find Alyssa spending time with her husband, Landon, and her adorable daughter, Harper. She enjoys spending time outdoors, hunting, fishing, and camping. You might even catch her at the local dog park with her two pups, Goose and Charlie.